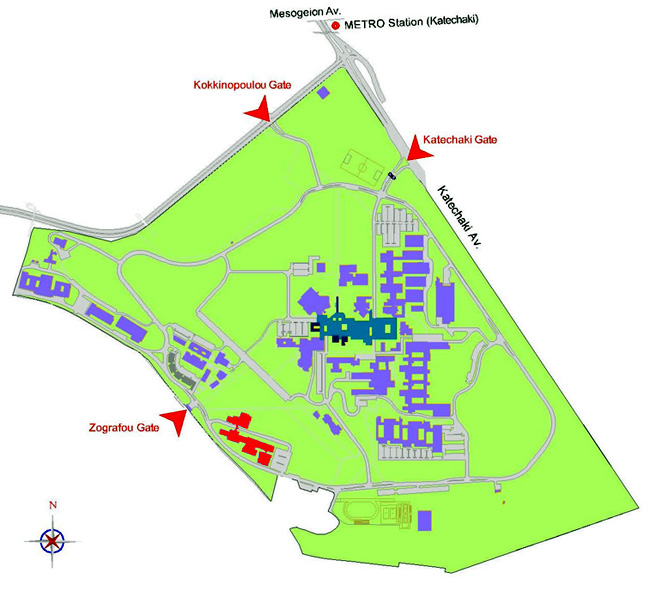 Since its foundation, the Faculty of Rural and Surveying Engineering of NTUA is placed on the Lambadarios Building, located at the large modern Zographou campus of NTUA, 9 Iroon Polytechneiou Str, and since 2001 two new buildings are added -A and B (Veis Building). It can be reached with public means of transportation in the following ways:
- With bus number 222, Athens-Zographou line, which leaves from Akadimias Street. The "8th of Zografou" stop is very close to the Zographou entrance of the campus, near the Lambadario building.
- With bus number 242, which leaves from the Metro Station "Katehaki" and stops inside the Zografou Campus, besides the Lambadario building.
- With bus number 140, Polygono-Glyfada which leaves from the Evelpidon Court of Law and there is a stop at the intersection of Mesogeion Av. and Katehaki Av. This line has a stop on the cross of Katehaki Av. and Kokkinopoulou St., near the 'Katehaki entrance' of the campus (15' distance).
The accuracy and time tables for these buses is not the responsibility of NTUA but of the Public Means of Athens Transportation Organization (call phone number 185).